Welcome to Whanganui Garden Services, your gardening help for the Wanganui area. Experienced gardener Peter will help transform your gardens, plants and outdoor areas through a simple tidy up, full clean up, garden maintenance or a makeover, quickly and at a reasonable cost. Friendly service, quick and reliable. Please call 021 032 8246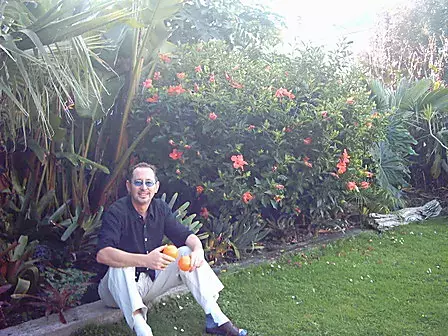 Gardening services offered include: weeding, light landscaping, planting, plants, rose pruning, spraying, regular garden maintenance, weed mat installation, trimming and shaping, clearing, bark gardens, deadheading flowers, fertilizer application, no-dig vegetable gardens, mulching, home composting, horticultural services and advice, and sustainable garden design.
Gardener service for lifestyle blocks, open homes, pre-sale real estate photography, and change of tenancy for rental property a specialty. Check out our testimonials.
Peter is a member of the Royal New Zealand Institute of Horticulture and is also registered with a police security clearance as an approved gardener for Age Concern Whanganui. He is also a trustee for the Friends of Gordon Park scenic reserve near Whanganui East.
Wanganui Garden Services Sponsorship
Wanganui Garden Services supports the Sarjeant Gallery, the Whanganui Regional Heritage Trust, Trees That Count, the Garden to Table Trust, and Predator Free NZ 2050.
Gardeners Wanganui
Garden Maintenance
WHANGANUI - ALL YOU NEED (AND THEN SOME)